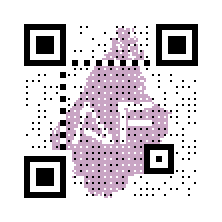 trailer:
Follow the map to find 12 site specific sound compositions hidden on the island of Amager.
By visiting the locations on the map and finding and scanning the QR code sticker hidden at the location you can hear the sound composition inspired by that place.
Simply point the camera on any smartphone at the QR codes you find to hear the sound composition.
The map itself works best in the Google Maps App. Android phones should have this installed already. Apple iPhone users can install it from the App Store or view the map in Safari without personal positioning data. Check the notes in the map to help you find the QR code.
No sign-up is needed to take part. The project is anonymous to use, free and does not collect personal data.
The music was created using a collage of field recordings, percussion synthesis using the Clavia Nord Drum 2, sampling, programming and live performance by Jody Barton with additional samples and direction by John Hooper.
missing codes or other issues? email: info@amagerfuturism.nu
Bring your bike, headphones and some snacks!